Exquisite Corpse: Design Meets Story Meets Sound
Exquisite Corpse: Design Meets Story Meets Sound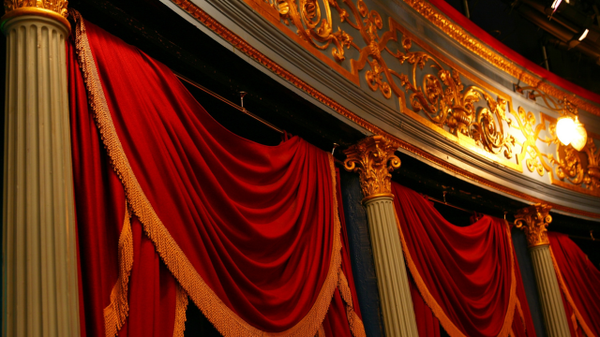 The Lyceum and Envelope Room are delighted to be working together with composer and sound designer Greg Sinclair on a creative, collaborative workshops for performance designers, sound designers and dramaturgs to work together.

WHEN: 10am – 12.30pm, Wednesday 6 December, 2023
WHERE: The Lyceum, 30B Grindlay Street, Edinburgh
WHAT: Exquisite Corpse
WHO: Performance designers, sound designers and dramaturgs. Nine artists total.
PAY: Each artist will be paid £100. Please let us know if you have any access or travel requirements.
WHAT IS AN EXQUISITE CORPSE?

An exquisite corpse takes it's name from the childhood drawing game where you collaboratively draw a figure without seeing the part of the drawing that has come before.
Three groups each comprised of a performance designer, sound designer and dramaturg will be assembled to work together. There will be a prompt for each company to respond to in whatever creative way they choose. Each company will then rotate and respond to the work of the previous company (without having seen the initial prompt). At the end of the workshop there will be an informal sharing of the three separate, collaboratively created works.
This aims to be a fun, engaging, informal process without any preparation work required with support from design, sound design and dramaturgy facilitators. The intention of the workshop is to supercharge creative connections between the artists in the room by giving them a chance to engage with each other on an artistic level.

WHAT ARTISTS ARE WE LOOKING FOR?
The Lyceum and Envelope Room are looking for artists who meet the following criteria and selection will be made against these requirements:
Professional set designer, costume designer, sound designer, composer or dramaturg.
4+ years of professional experience in your field
Theatre professionals who have experienced barriers to accessing opportunities like this one
We particularly welcome applications from groups who have been traditionally underrepresented. The Lyceum's Equalities, Diversity and Inclusion Action Plan is focused on accessing people that may be underrepresented due to age, disability, gender, sexual orientation, ethnicity, faith or belief, or socio-economic background.
HOW DO I APPLY?
We're aware of the unrecompensed labour that is invested in application processes. We have therefore kept the application as simple and short as possible.
We want to know:
Name, Contact and Location Details
Artistic Discipline (tick box)
Confirmation of your availability (tick box)
Anything that you would like us to know (max 150 words)
Attached CV or website link
Equal Opportunities Monitoring Questions
KEY DATES
Deadline for Applications: midnight on Tuesday 14 November
Shortlisting and Selection: w/c Monday 13 November
Notify Applicants: w/c Monday 20 November
Exquisite Corpse: Wednesday 6 December